Massage in Pharr and McAllen.
Relaxation, Deep Tissue, and more. Licensed Therapists and Interns for all your needs.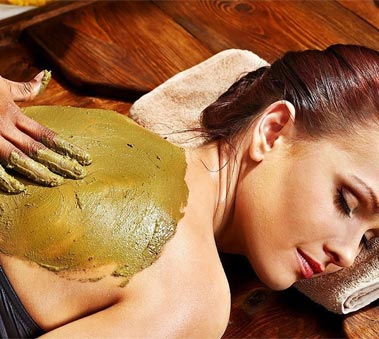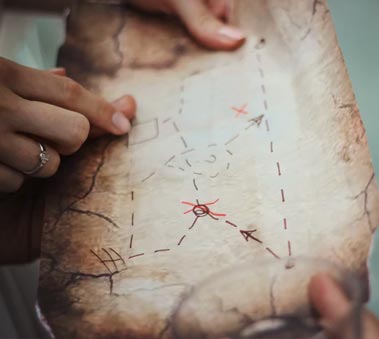 $45 Swedish Massage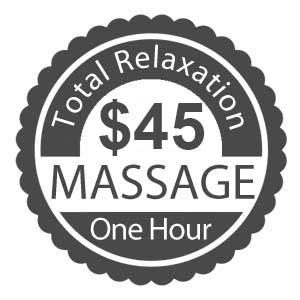 Home of the $45, 1 Hour Swedish Massage.
A full body, 1 hour of total relaxation experience at an unbeatable price. Great for general stress & tension. Our interns are second to none when it comes to getting the best massage in Pharr and McAllen at the best price. (Upgrade to a deep tissue massage for $10 more). Check out our other services.
Excellent Interns
From what our clients have told us, we have amazing interns that give awesome massages at unbeatable rates. For a total relaxation experience come try them out! Interns available for massage in Pharr and McAllen.
LICENSED THERAPIST
Licensed Massage Therapists are available every day. If you have pain, health or medical condition, or prefer someone with more experienced, a Licensed Massage Therapist is just what you need.
Add On Services
Upgrade to a deep tissue for just $10 more, add a clay mask, back scrub, foot soak and more with our sweet add on services.
our lovely customers
Made an appointment for my wife and she really loved it really professional service. Thank you Massage Masters Happy wife happy life .

I have been coming to Massage Masters for years and have always had a great experience. I highly recommend Massage Masters.

I got a fabulous massage by Karina Ochoa. I recommend everyone to get a massage at massage master school and clinic. They got excellent service at massage master school and clinic
Benefits of Massage in Pharr
There are plenty of benefits of getting a massage in Pharr, at Massage Masters. A massage is the perfect remedy for pain, anxiety , some health conditions. It may also be recommended as supplemental therapy if you have been in a vehicle accident, car crash, or auto collision. Typically, if that is the case we suggest getting contact with an auto accident attorney.
Massage is also good for stressful situations such as personal issues, stress, divorce, and other high anxiety or stress situations.
Give us a call at (956)787-9100 to see how we can help you with massage therapy.
Why choose Massage Masters?
Massage Masters has been providing massage in Pharr, McAllen and surrounding areas since 2006. Our Licensed Massage Therapists have years of experience and continuously take advanced courses to further enhance, learn, and practice the art of massage therapy.
Furthermore, Massage Masters is also licensed as a massage school in Texas and has training and courses available for individuals who are interested in obtaining their massage therapist license. If you are interested in taking massage classes at Massage Masters, located in Pharr Texas, do not hesitate to contact us so that we can tell you about the amazing course benefits.
Some of the benefits include:
Flexible part time hours
Low payment plans
Small Classes
and more.
What types of massage do you recommend?
With so many different types of therapies available, whether getting a massage in Pharr, or a massage in McAllen, we have various therapies that provide a wide range of benefits.
Swedish Massage
Swedish Massage is a great, general relaxation, all around massage that does amazing wonders for stress, pain, tension, anxiety, and overall provides general relief. Usually Swedish massage is the most common type of massage offered.
Deep Tissue Massage
Deep Tissue massage usually provides relief to the deeper, lower muscles. Using applied techniques, our Licensed Massage Therapists will be able to manipulate your muscle tissue accordingly to provide relief, work out knots, and ease most types of pains and body aches.
Therapeutic Massage in Pharr
Depending on what type of pain or aches you may have, a therapeutic massage is typically a customized massage session that combines several techniques and modalities to give you the therapeutic effects you may need. As our Licensed Massage Therapists continuously take advanced training (CEU's) they will generally combine techniques based on their applied knowledge.
Prenatal Massage
As the name implies, a prenatal massage is a specialized type of massage for moms to be. Before getting a prenatal massage, it is highly advised you contact us before hand so your Licensed Massage Therapist can ask a few questions and make sure you are able to get a prenatal massage.
Our Licensed Massage Therapists are able to customize your session as needed to help you with the aches, pain, stress, and tension you may experience as your body changes due to your pregnancy. We will take extra case in ensuring you have an excellent and relaxing massage session experience.
Sports Massage
A sports massage is a customized session that can be scheduled before or after your sporting event. If you have a big game, race, competition, or general event that requires physical activity , a sports massage is a great way to relax your muscles and prepare for such activity. With many professional athletes seeking out sports massage, Massage Masters is proud to offer sports massage to you should you need it.
A sports massage in Pharr also can be had after your event or race is over. This will help your sore muscles and provide relief and may assist in recovery as well.
Hot Stone Massage
A hot stone massage is a one of a kind experience everybody needs to try. Carefully heating up hot stones and using them to apply pressure on specific areas on your body provides amazing and wonderful relief and sensation.
Our Licensed Massage Therapists will be very careful and gentle in heating/warming up the stones, ensuring they are just the right temperature (you will not get burned), and applying them as needed.
When requesting a hot stone massage, it is always best to schedule ahead of time so when you arrive your therapist has the additional equipment, including stones, warmer, and extra towels ready for your arrival. Usually, preheating stones may take 10 minutes or longer so it is always a good idea for your massage therapist to be prepared and ready.